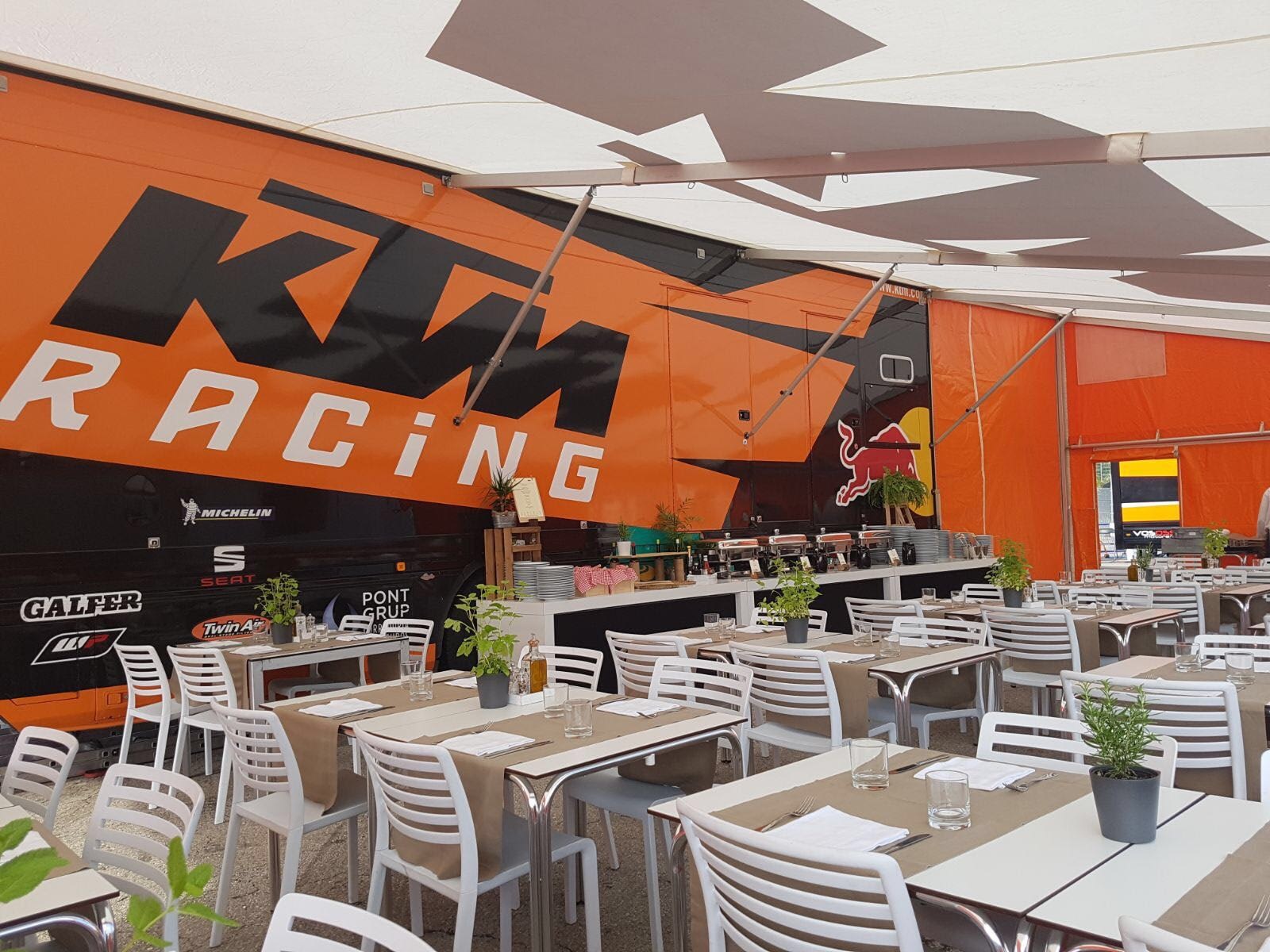 13 Nov

See you soon Jerez!

Hospitality's mobile kitchens moved to Jerez to provide catering services for the recognized Austrian brand KTM Racing, in one of the most important races of the World SBK Championship.

This time the young KTM drivers and their families from all around the world joined the WSBK race in Jerez.

Our gastronomic proposal was principally based in a Mediterranean and fusion cuisine buffet and an open bar. The open bar was open during the whole day due to the riders schedule and the high temperatures.

In addition, we provided a "survival kit", which is a tailor-made Lunch box that helped the KTM riders to stay healthy and don't starve during the day.

The favourite dishes from our guests was the beef cheek stewed with onions and sautéed mushrooms, grilled green asparagus, pork fillet with species and last but not least, our delicious black and white brownie.

Jeremy McWilliams, ex professional driver, attended the event as a mentor and RC Cup ambassador.

It has been a pleasure to collaborate with KTM Racing in such an event and to share the enthusiasm of the young riders generation.