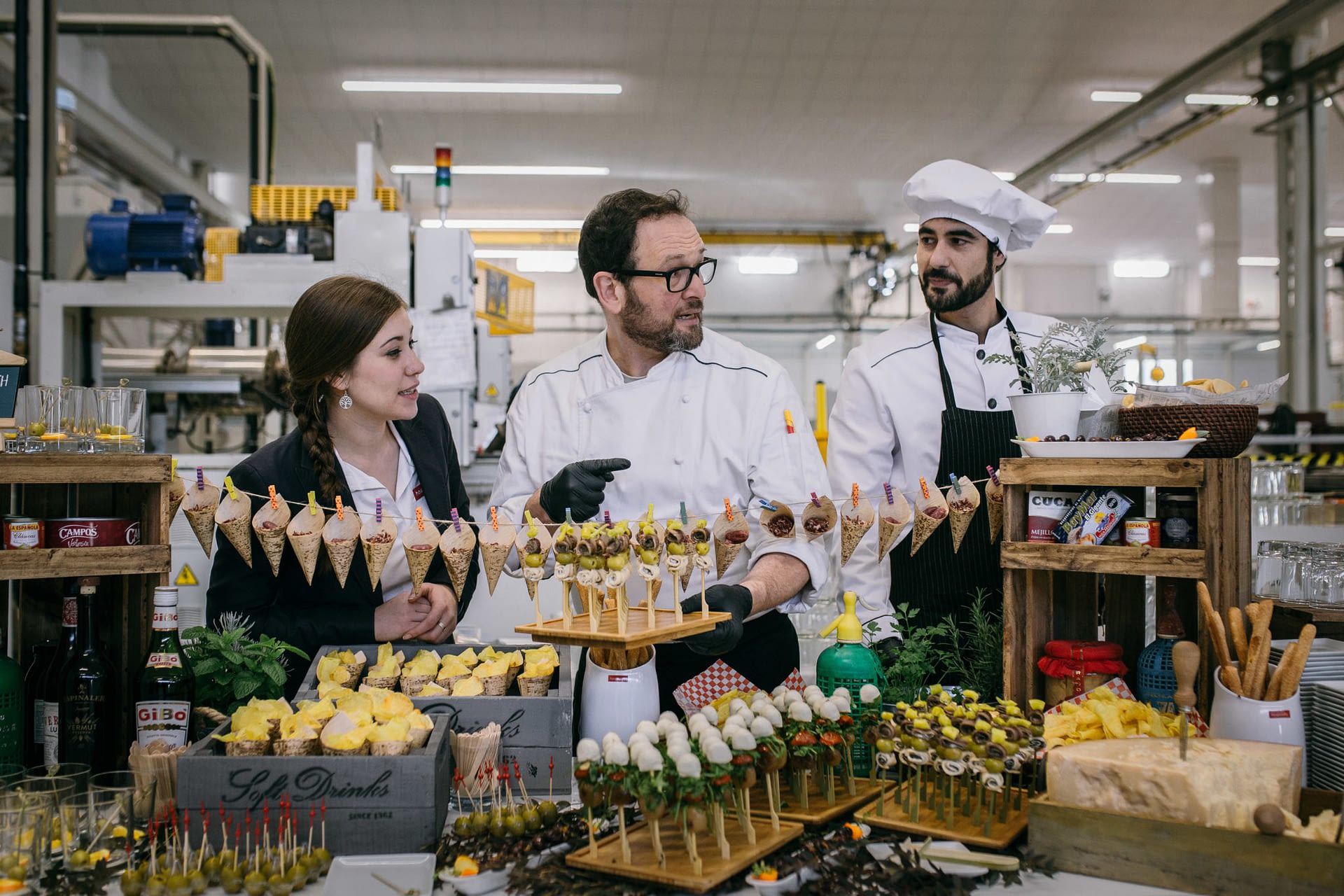 23 Oct

What goes on behind closed doors?

The paddock is, to many race fanatics, a mysterious and magical place with very exclusive access. Depending on the championship, it may be near impossible to enter the zone of the racing heroes.

But even inside the paddock, there are places where few know what exactly goes on. One of those places is the kitchen of the hospitality unit. Five-star meals are being served to the VIP guests and team members throughout each race weekend, but have you ever thought about where all the goodness is coming from?

Someone who can answer that question is Stefan Guardia, chef at Hospitality and responsible for getting delicious dishes on all those plates. We asked him some questions!

How did you join the Hospitality team?

I was lucky enough that I know the owner of the Hospitality company. When there was a position open, I took it and I stayed ever since.

What does a typical day look like for you?

It all depends on the time of the year. During the race season, the work is almost non-stop and can be quite stressful. However, during the off-season the regular work slows down, which gives the team the opportunity to do R&D. This is when we work on new dishes and recipes for the upcoming year.

Can you describe the kitchen and its team?

The kitchen team consists of 8 people who work in groups of two. Each pair has their own responsibilities. During peak times, if needed, we hire more top-quality personnel to assist us with the extra work.

With the current team, the most we have cooked and served for is 1500 people, although in the past we've had times when it was even more. The kitchen has great facilities which allow us to cook for very large groups very comfortably.

What's your favourite dish to make for your guests?

My favourite dish to make is the one that people enjoy the most. Sometimes it's the dish that I expected to be received best when I was creating the menu, at other times it's a surprise. This year, some of the most popular dished include foie tiramisu, oxtail consommé with foie ravioli, Nebraska steak, scallops with prawns and leek sauce.

The thing that's most important to me and that I enjoy most, is working with high quality, natural products. That always makes the dishes delicious!

What do you love most about your job?

From the kitchen I can look into the seating area and it's a great joy to see the guests being impressed with the dishes. It's a great reward to see them trying the food and being excited about it.

What can we say? We are just as happy with Stefan as our guests are with his food!