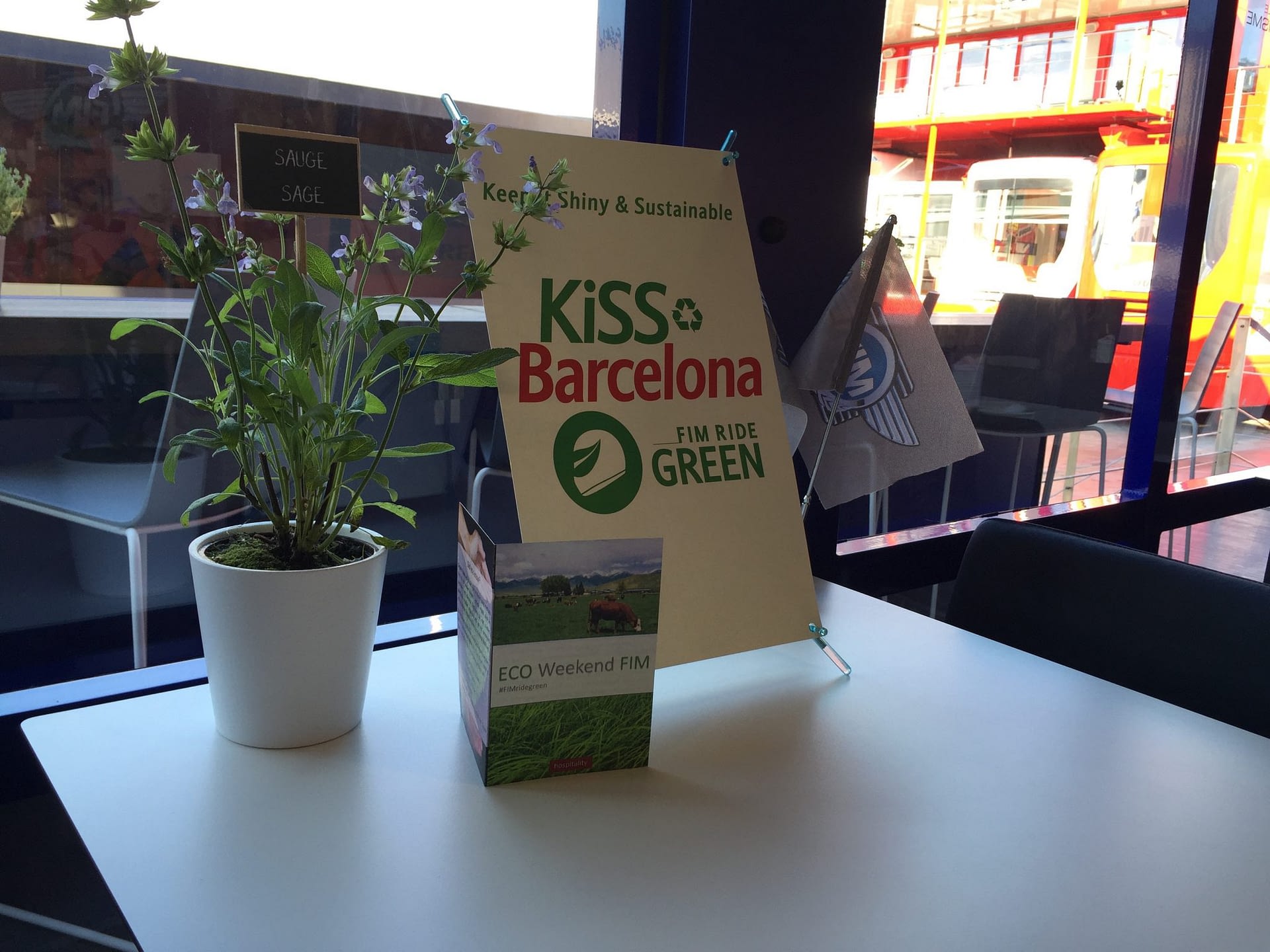 25 May

The FIM team goes 'eco'

Thanks to its international environment commission, the international federation of motorcycling (FIM) has been working in making motorcycling events more sustainable since 1994. This has been possible with actions such as reducing noise pollution, encouraging teams and spectators recycling, focusing on energetic efficiency to reduce CO2 emissions or using low consumption machinery.

The FIM Hospitality works according to these rules and since we started working together, we adapt our process to meet the requirements mentioned above. However, for the grand prix of Catalonia, the federation is taking one step forward and they decide to do an event hundred percent ecofriendly in which all products used are organic, local produce and respectful with the environment. This entails all sort of food, beverages and supplies to provide the service.

Actions as this one, demonstrate how being responsible with the environment is possible in any field, while giving us credit as a sustainable and environmental friendly supplier  in the industry.