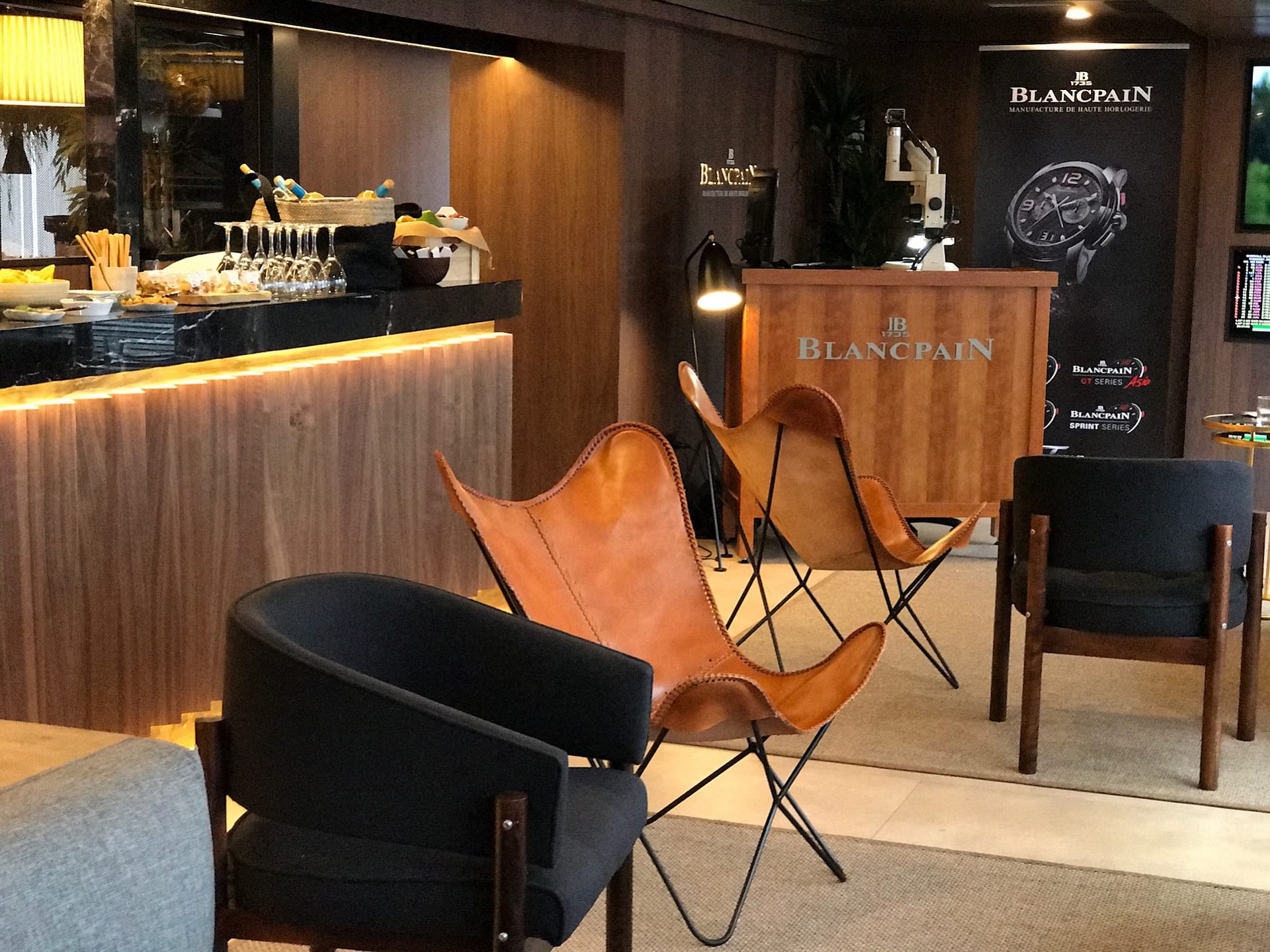 13 Aug

LAUNCH OF THE NEW ''EXCLUSIVE DUPLEX'' HOSPITALITY

August has arrived with such exiting news;  the launch of the new Hospitality for the BlancPain GT Series. Therefore, we want to take this opportunity to share the most special event of the year and introduce you the '' Exclusive Duplex'' hospitality.

The circuit of Spa- Francorchamps was hosting one of the most important race from Blancpain GT Series championship. This emblematic circuit was chosen to open the doors to the staff and guests involved in this championship.

The ''Exclusive Duplex'' Hospitality  has been design to offer total confort, luxury and exclusivity. This tailor made project can host until 130 attendees. We decided to integrate protagonist high end materials like black marble, walnut tree wood and copper finished goods. This mix of materials have created such a unique mobile unit. The recognized watch brand, BlancPain, uses the ''Exclusive Duplex'' to offer a wide variety of their luxury watches. BlancPain also impresses their guests with a watchmaker service, who exposes to the guests the engine and functionality of their exclusive watches, using a microscope.

Guests enjoyed during all weekend our gastronomic experience; principally based in an open bar, a Mediterranean and fusion cuisine buffet and showcooking.  The refreshing and delicious Aperol Spritz was the most attractive drink during the event.

It is such a pleasure and we are very pleased to collaborate with BlancPain GT Series. The beginning of a great time ahead of us!

Check out our image gallery!